---
Influenza (flu) virus
circulating in the community: lab reported caseS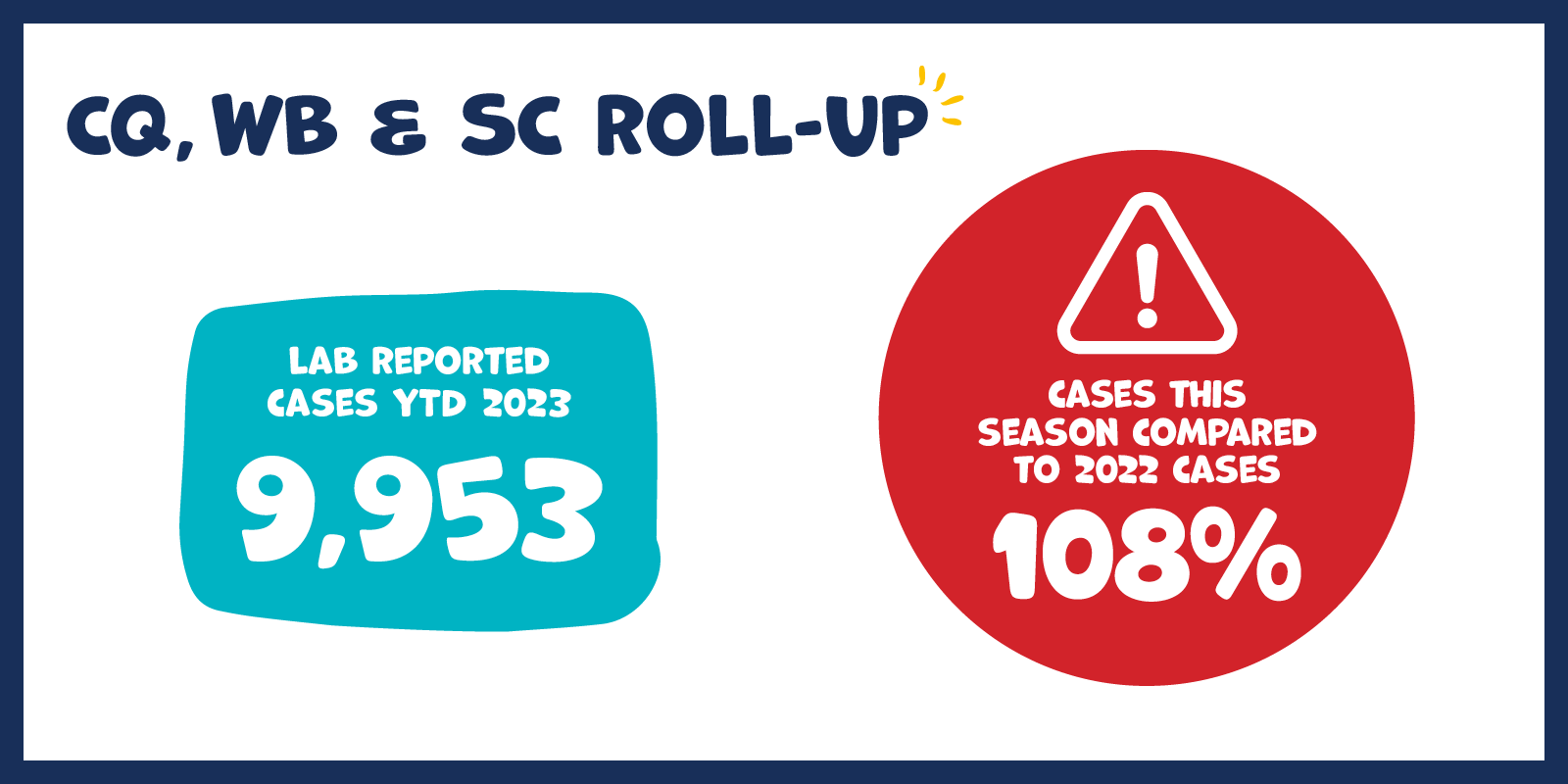 There is currently a high number of lab-reported influenza cases in the Central Queensland, Wide Bay and Sunshine Coast regions; much higher case numbers observed compared to the same time last year.
The total number of flu cases reported so far this season already represents more than 200% of the total cases reported in the region for the entirety of last season. This is particularly concerning as we are only part-way through the influenza season.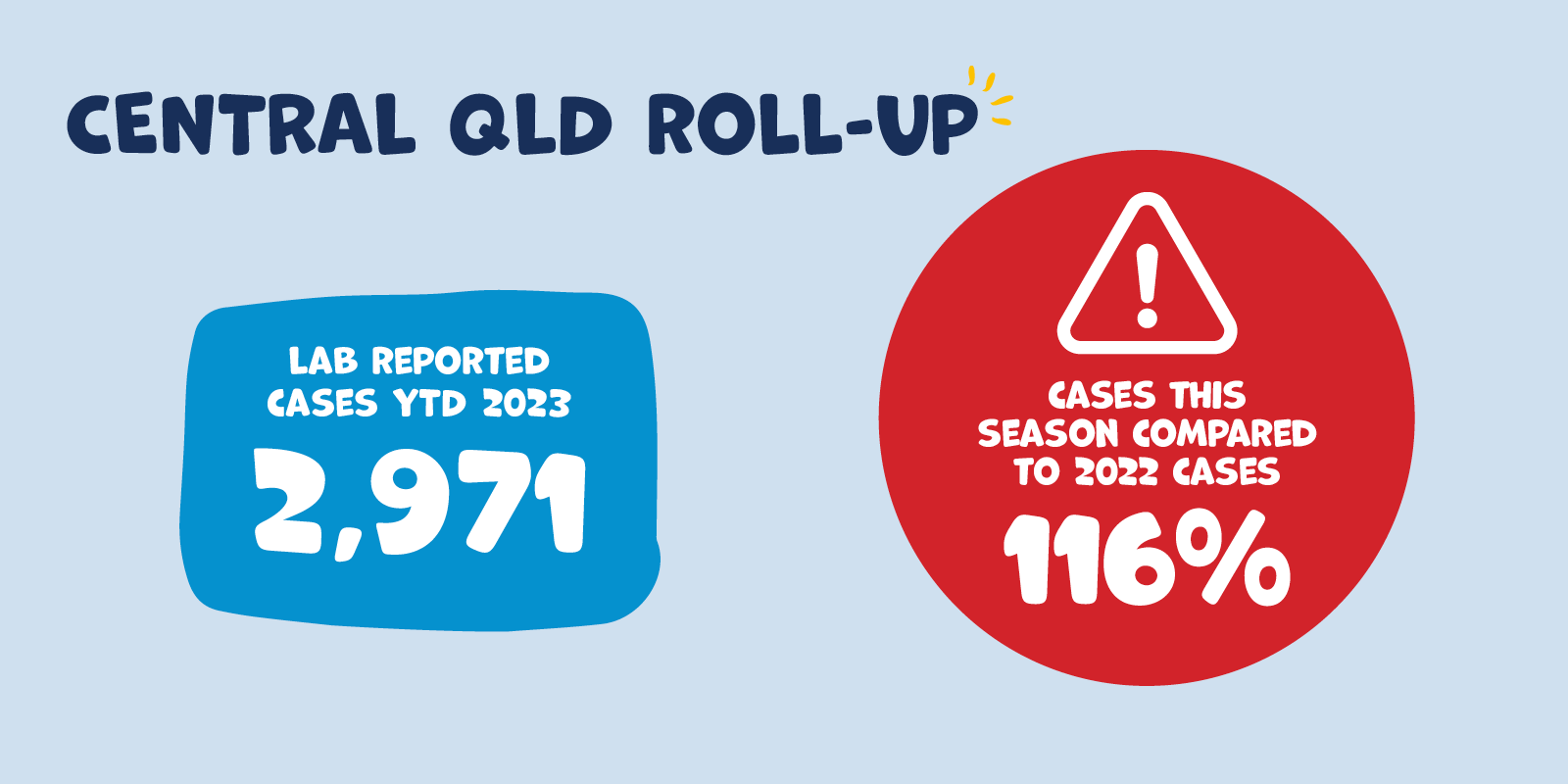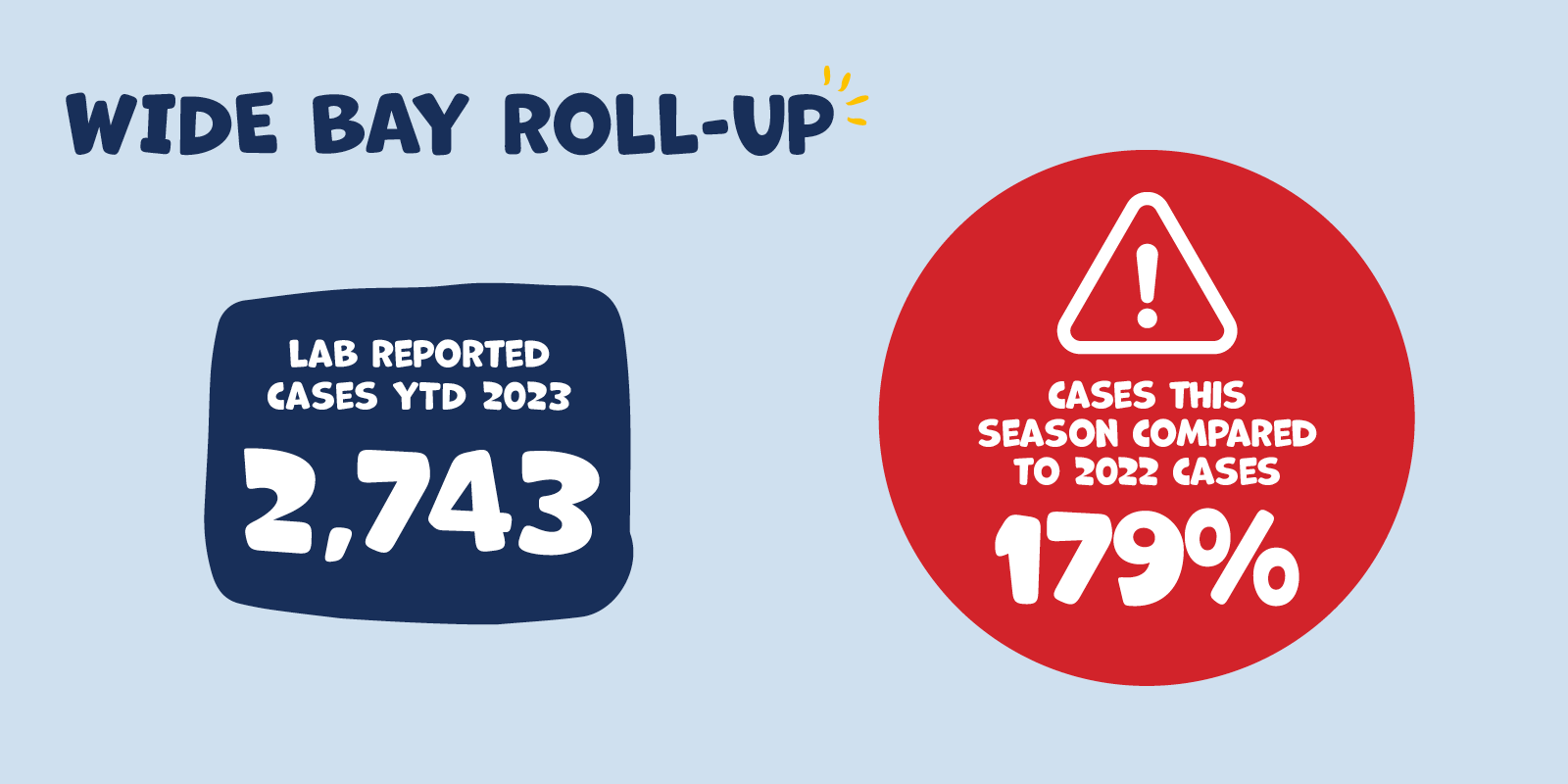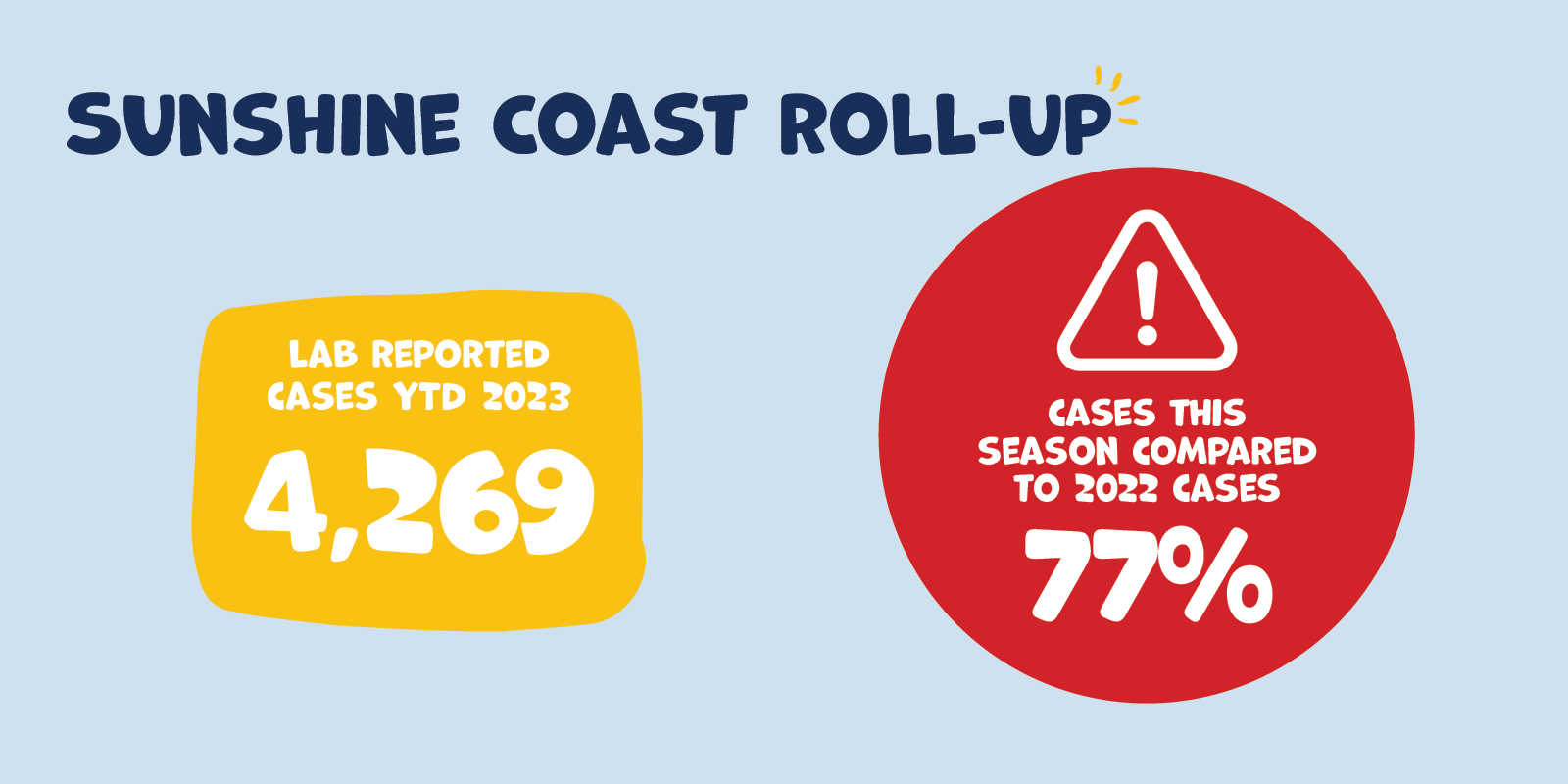 ---
Vaccination Coverage rates
Current 27 June 2023.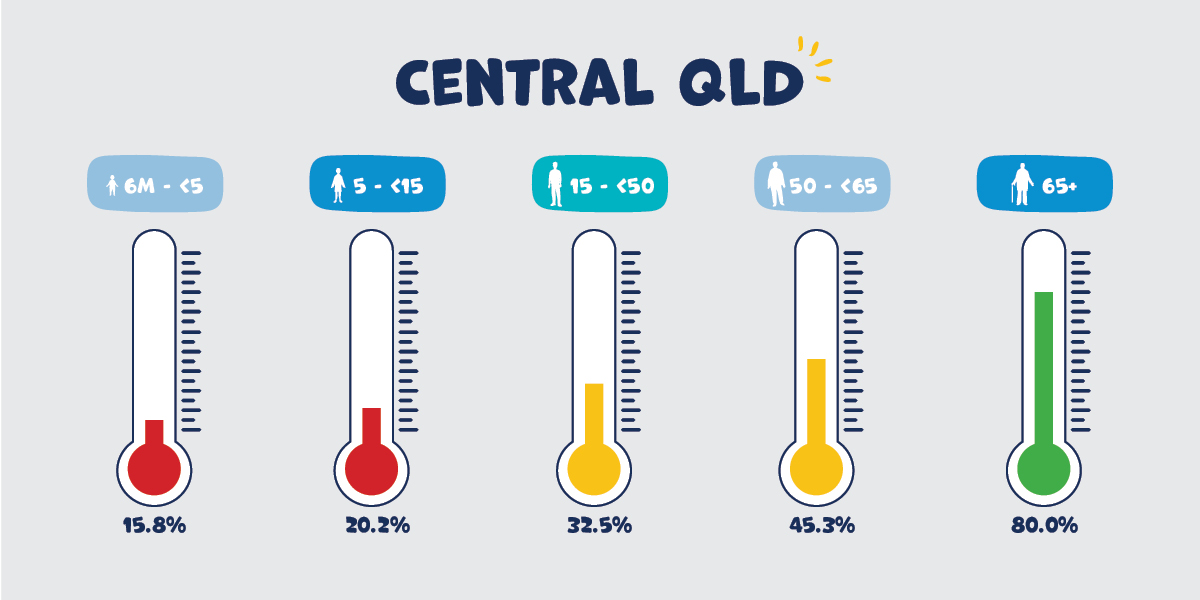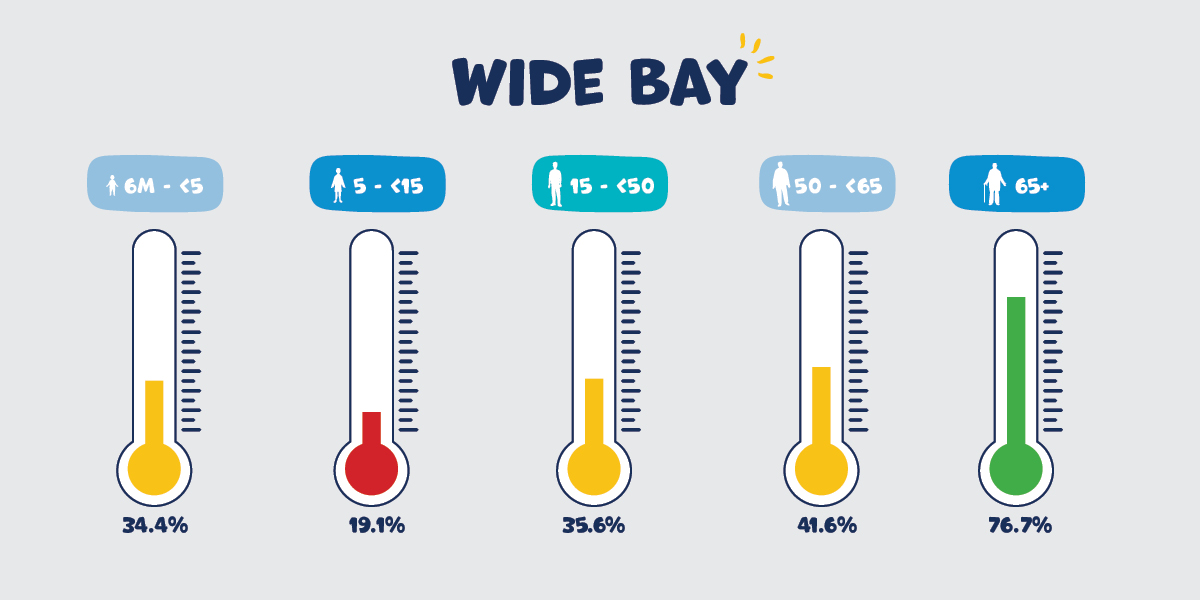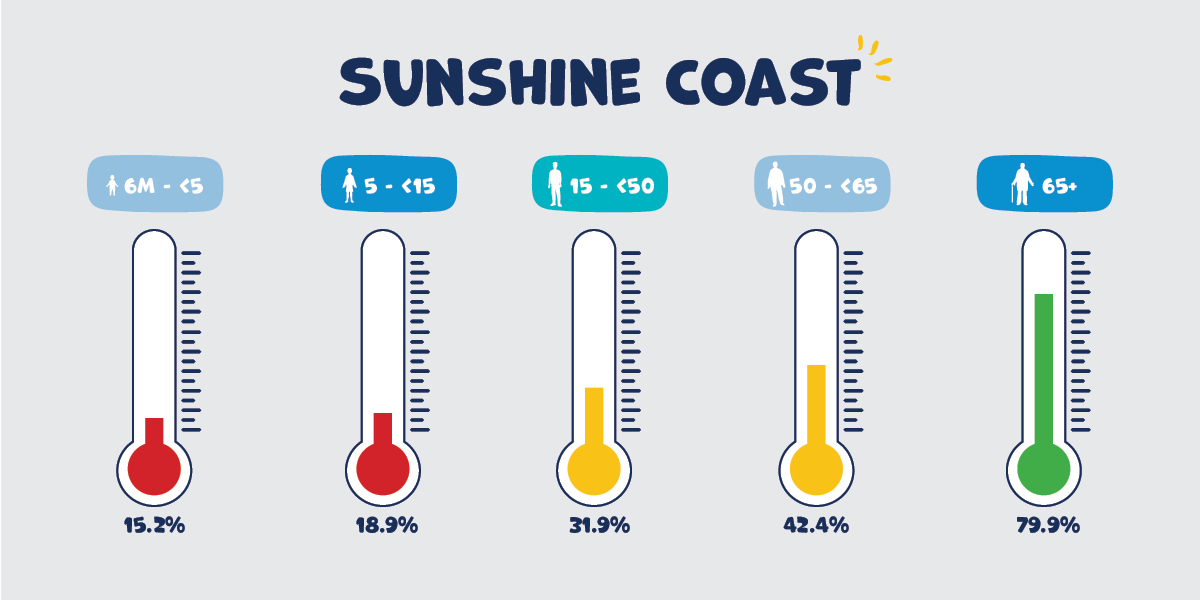 ---