Governance
The PHN has a commitment to strong, effective governance.
Sunshine Coast Health Network (trading as CCQ) is an independent not for profit organisation, structured as a company limited by guarantee. We are registered as a charity with the Australian Not for Profits and Charities Commission.
We are a membership-based organisation with a Constitution and Board of Directors and hold an Annual General Meeting each year. Our PHN is governed by organisational (voting) members who have responsibilities such as election of the Board and overseeing the constitution.
Board of Directors
Central Queensland, Wide Bay and Sunshine Coast PHN has a skills-based Board of Directors comprised of experienced health professionals, business and legal experts and representatives from the not for profit sector.
Our Board leads the strategic direction of the organisation and takes responsibility for our compliance and reporting to governing bodies such as the Australian Securities and Investment Commission and the Australian Charities and Not For Profits Commission.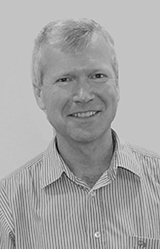 Dr Peter Dobson
(Board Chair)
MBBS, GAICD

Peter is a GP with over 30 years' experience. He has extensive leadership experience in the healthcare sector, having chaired the Sunshine Coast Division of General Practice and stewarded the development of Sunshine Coast Health Network Ltd. through the Medicare Local and PHN transformations.
Peter is highly involved and networked with our stakeholder groups and has enjoyed a long involvement with and contribution to state and national initiatives. He is also a member of the board of Australia's first residential eating disorders facility.
As an experienced Chair, Peter has strong governance skills with his areas of key competency and experience including stakeholder engagement, conflict resolution, performance evaluations and member engagement.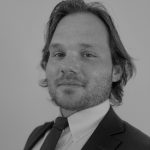 Dr Shea Spierings
(Deputy Chair)
BA.(Hons), PhD, GAICD
Shea Spierings is a Gangulu man, originally from Central Queensland. He is currently a Research Fellow at the University of Queensland where his research focuses on Aboriginal men's health and COVID-19 health messaging in Indigenous communities.
Shea has significant experience advising and working in the Aboriginal Community Controlled Health Organisation sector, research sector, and youth sector. In 2015 Shea was appointed by the Australian Government to serve as the Australian Youth Delegate to the United Nations (UN). Shea is a member of the Australian Institute of Company Directors.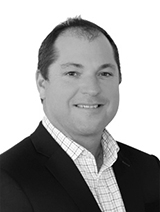 ---
Mr David Conry AM
(Director)

A Dip Bus USQ, QAY, FAIM
David is Managing Director of Damarcon, a privately owned boutique advisory and investment business. He has over 15 years of experience on private, government and community sector boards.
David has a strong community focus and was awarded an Order of Australia, Queensland's Australian of the Year, and EY Social Entrepreneur of the Year.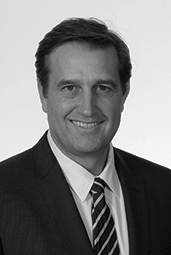 Mr Grant Dearlove
(Director)
LLB, LLM, MBA, LFAIM, Grad Dip ACIS, GAICD
Grant is a company director and lawyer. He holds a Bachelor of Laws, Master of Laws, an MBA, Graduate Diploma in Applied Corporate Governance and has studied leadership of professional service organisations at Harvard.
Grant has held executive roles and directorships in several ASX-listed national and state organisations spanning law, property, risk, franchising, finance, tourism, economic development and training.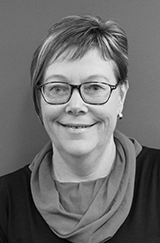 Dr Fiona McGrath
(Director)
MBBS, Dip RANZCOG
Fiona has worked as a GP on the Sunshine Coast since 1998. She is a passionate advocate for primary health care and maintains involvement in GP education, practice improvement and primary healthcare program improvement and innovation.
Her experience has included both leadership and program development roles at local, regional and state levels; in the public, not-for-profit and private sectors.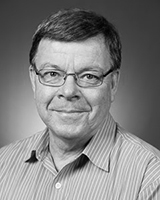 ---
Dr John Menzies
(Director)
MBBS (1st Cls Hons), MHP, FRACMA

Dr John Menzies is an experienced hospital and health service planner and administrator who has over 35 years' experience in the health field, both in Australia and internationally. He graduated with first-class honours in Medicine at UQ and obtained a Master of Health Planning Degree from UNSW.
John is currently an independent hospital and health service consultant. His professional interests lie in improving primary health services, particularly involving the use of telemedicine services. Prior to being an independent health consultant, he held many senior executive positions including being CEO or Executive Director of Medical Services at several major Australian Hospitals including Royal Brisbane and Womens Hospital and Royal Hobart Hospital. He was also the General Manager of the Health Roundtable. In recent years he has also been a consultant to numerous hospital and health service projects in developed, and developing, countries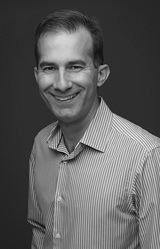 Mr John Woodward
(Director)
BPharm (Hons), MHM, Adv Prac Pharm, BCPS, BCGP, GAICD
John is an advanced practice pharmacist who has practised in the Sunshine Coast and Gympie area since 2004. He provides pharmacy consultancy services with a number of general medical practices in the region and has worked in community pharmacy.
He is a director and co-founder of MedicinesEd, a company that aims to improve consumers' health literacy regarding medicines, with a focus on those living in regional and rural Australia.
John has been a Non-Executive Director and Chairperson of Sundale Limited, a provider of residential care, in-home care, retirement living, and social housing services in South-East and Central Queensland. He is a Graduate Member of the Australian Institute of Company Directors.
---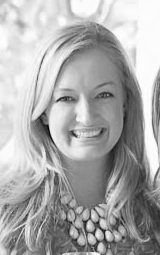 Ms Rebecca Bell
(Director)
Adj Assoc Professor, B 0cc Thy, Exec MBA, Grad Dip App Fin, GAICD
Originally an Occupational Therapist, Rebecca has held a number of senior executive roles across health and community organisations. These roles have spanned health and care service delivery, policy development, strategy and business development. In her current role as Senior Executive, Member Healtn at Medibank Private she is accountable for the health and wellbeing support for Medibank Private's 3.8million members.
Rebecca maintains several Non-Executive Directorships including CASPA Family Services and Healthy North Coast. Rebecca has been inculded in the AFR Boss' Top 10 Young Executives.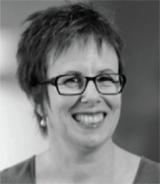 ---
Amanda Boland
(Company Secretary)
BBus (Comn), Grad Dip App Corporate Governance, GAICD, FCIS, FGIA
Amanda is Managing Director of Business Governance Solutions, an independent consultancy providing corporate governance advisory services and support to clients throughout Australia.
Amanda has significant C-suite and board-level experience across a range of industries, and is the Company Secretary of a number of companies in healthcare, innovation, the arts.